Latest News
Advanced Micro Peripherals Releases Intel® Atom™ Low Power PCI/104-Express SBC
October 20, 2020
Advanced Micro Peripherals, a Micromax partner has released a new innovative product perfect for rugged embedded systems and for use in IoT applications.
The MicroATOM is a highly integrated single-board computer on the PCI/104-Express stackable form factor.
MicroATOM is powered by a 4th Generation Intel® Atom™ processor and offers a range of expansion options ideal for building high performance, rugged embedded systems.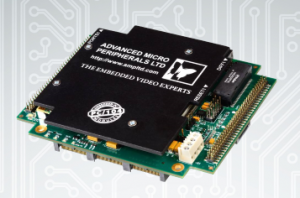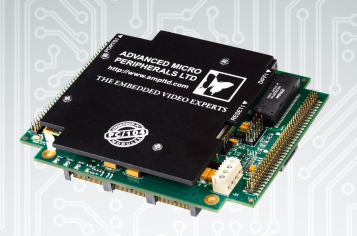 About the MicroATOM
The MicroATOM is an industry-standard PCI/104-Express form factor module and offers both PCI Express and traditional 32bit PCI interfaces.
The MicroATOM has 2Gbytes of DDR3 SDRAM and an on-board 16Gbyte solid-state eMMC Flash drive for application and data storage. Off-board data storage can be achieved using the high-speed SATA drive interface. Dual Gigabit Ethernet interfaces provide extensive connectivity options.
A single miniPCIe slot completes the expansion options and allows wireless Ethernet or high-speed mobile broadband to be easily added to an embedded system.
The MicroATOM is supported by Windows and Linux.
Built for embedded systems and IoT
The MicroATOM has no built-in display, ideal for use in deeply embedded, power-constrained headless systems often found in IoT applications. This headless design allows easy use of external display modules eliminating possible conflicts.
Key Benefits
4th generation Intel® Atom™ Processor
PCIe104, miniPCI-e, and PCI-104 expansion
Dual Gigabit Ethernet
4x USB2.0 port
Headless – no integrated graphics
Integrated audio controller
Compact and rugged PCI/104-Express form factor
Windows and Linux Support
Download the data sheet to learn more about the MicroATOM including software support, ordering information and product specifications.
Find Out More
Micromax Technology provide various Embedded Computing, Industrial Communication and Power Supplies solutions for Australian and international businesses.
To find out more, contact our team of engineers on 1300 906 911 or complete our online form.
Related video
Rugged computers for harsh conditions – ideal in extreme temperatures
Related products
Categories: Communications Modules, Digital Displays, Embedded Computing, Industrial Communications, IoT/M2M, R&D, Rugged Computers, Single Board Computers