Micromax Technology partners with Diamond Systems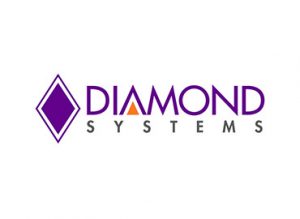 Since 1989, Silicon Valley-based Diamond Systems Corporation has provided compact, rugged, board- and system-level real world embedded computing solutions to companies in a broad range of markets, including transportation, energy, aerospace, defence, manufacturing, medical and research.
The company is renowned as an innovator of embedded I/O standards and technologies; it was an early adopter of PC/104 module technology, originated the FeaturePak I/O module and RSODIMM rugged memory module standards, and holds a patent for a unique analog I/O auto-calibration technique.
Diamond's extensive product line includes compact, highly integrated single board computers (SBCs); an extensive line of expansion modules for analog and digital I/O, wired and wireless communications including multi-protocol serial ports and Ethernet switches, GPS, solid-state disk, and power supply functions; and complete, rugged, system-level solutions.
Diamond Systems can provide custom solutions based on the vast library of technologies, the following guide provides a sample of the current standard product offering.
Diamond Systems Product Guide February 2020
LEARN MORE: Diamond Systems Carrier Family Featuring NVIDIA® Embedded Computing Solutions
Supporting industries
Diamond Systems provides technological solutions to benefit industries such as:
Related Products
Contact Us
Why work with Micromax Technology? Our Brands
We represent reputable, reliable and high quality global brands. Our People
We have a team of specialised engineers with decades of experience in providing technological recommendations for problem resolution. Our Support
We have an Australian-based Warranty and Support Centre serviced by our field application engineers.
Providing innovative technologies and solutions to help our clients succeed