About us
Micromax Pty Ltd is a successful Australian SME that has been operating for over 60 years, providing high quality technology electronic products, devices and solutions to Australian industries.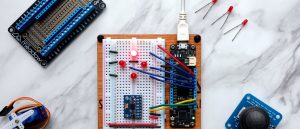 We partner with international, reputable and well recognised technological brands as well as provide our own products and solutions, trading with various brands.
Micromax believes in building on others ideas and that being open in our business relationships empowers us to foster win-win outcomes for our network.
Our Culture
We want a workplace that is friendly and supportive.

We look for the right people – those with the right skills and the right attitude.

Innovation and intrapreneurship is valued and we focus on continual improvement.
Our values
• Safety is our priority
• Problem solving
• Collegial mindset
• Agility
• Transparency
• Accountability
• Optimism
• Integrity
• Focus
• Resilience
• Learning
• Environmentally sustainable
There is currently one open position.
Please follow us on LinkedIn to stay up to date with new opportunities or complete the form below.
Providing innovative technologies and solutions to help our clients succeed