Transport & Traffic Data Surveys
TCS For Surveys
Transport & Traffic Data Surveys
TCS BI provides on premises people counting and  TCS Products supplies traffic surveys related goods.​
TCS For Surveys (TCS) is a well-established and recognised brand in Australia. TCS For Surveys has been in operation for over 40 years and specialises in rail surveys, vehicle surveys and traffic counting. TCS is recognised as experts in pedestrian and vehicle counting and related traffic surveys and studies.
Safety is our priority.

We deliver traffic surveys on time and using proven technologies & methods.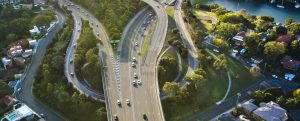 Traffic Surveys
We understand the importance and criticality of having accurate and reliable traffic survey data and TCS has built its long standing reputation within the Australian traffic and transport market by delivering quality traffic survey data on time to all its clients.
Transport data
We utilise the latest cloud based technology for our work management, project management, WHS and compliance systems ensuring your traffic and transport survey is completed with safety as a priority.
Pedestrian data
In order to collect survey data reliably and consistently TCS relies on proven methods, processes and current technologies. Our team that are constantly exploring the latest tools and technologies for traffic surveys and pedestrian survey deployment.
Our services
TCS offers 40 years of continuous experience in effective traffic surveys in Australia. You can count on TCS for providing quality traffic, rail, vehicle and pedestrian surveys anytime anywhere in Australia. Our customers include various state traffic and transport planning agencies, local councils and consultancy organisations.
Traffic ATC
Intersection Surveys
Pedestrian Surveys
Queue Length Surveys
Travel Time Surveys
Overheight Surveys
Origin-Desintation Surveys
Video Recording Survey Kits
Noise Surveys
License Plate Recognition
Parking Surveys
Equipment Hire
Data & reports customized for you
All projects, developments and transport frameworks need great traffic and transport data to ensure their success and to fulfil the needs of the community.
Safety and accuracy are simply essential in our service, we pride ourselves on presenting more sophisticated reports that can be organized as our valued customers require.
Data reports and video survey footage can be delivered online or by physical hardrive as required.

Let your data tell the story

We can assist with traffic surveys large and small. We provide you with the data you need to make informed decisions and support your projects. Get in touch today to see how we can help you.
Certified & Experienced
Micromax holds all the appropriate certificates and insurances and we maintain appropriate policies to undertake the work we do which can be found here. When a quote is issued we provide an overview of team experience, the type of work we do and recent projects we have contributed to.
Contact Us
Why work with Micromax Technology? Our Brands
We represent reputable, reliable and high quality global brands. Our People
We have a team of specialised engineers with decades of experience in providing technological recommendations for problem resolution. Our Support
We have an Australian-based Warranty and Support Centre serviced by our field application engineers.
Providing innovative technologies and solutions to help our clients succeed