Micromax Technology partners with Connect Tech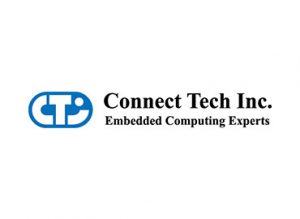 Connect Tech is a hardware design and manufacturing company that specialises in rugged, small form factor solutions. Our products support a wide variety of industry standards including COM Express®, SMARC, Qseven, 3U VPX, and PC/104. Our peripheral solutions include Managed Gigabit and 10G Ethernet switches, NVIDIA® GPU solutions, Digital & Analog I/O, CAN Controllers, Multi-Port Serial, FPGA, Adapters, and Power Supplies. Additionally, CTI offers a line of Rugged Tablets. We have a nimble engineering team ready to engage in Custom Design when "off-the-shelf" is not an option. Connect Tech has built a global reputation for delivering quality, cost-effective devices backed by stellar customer support.
The tradition of providing flexible, cost-effective solutions is built on Connect Tech's expertise in the design and manufacture of hardware and software. Yet innovative design is only part of the Connect Tech solution. We are driven by the belief that customer satisfaction is as important as a quality product. Connect Tech strives to build solid relationships with customers by providing superior support both pre- and post-sale.
It is Connect Tech's goal to continue this tradition in the future development of innovative designs and to exceed the expectations of all customers.
Supporting industries
Connect Tech provides technological solutions to benefit industries such as:
Related Products
Contact Us
Why work with Micromax Technology? Our Brands
We represent reputable, reliable and high quality global brands. Our People
We have a team of specialised engineers with decades of experience in providing technological recommendations for problem resolution. Our Support
We have an Australian-based Warranty and Support Centre serviced by our field application engineers.
Providing innovative technologies and solutions to help our clients succeed