Micromax Technology partners with TRI-M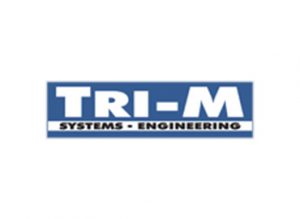 Tri-M specialises in providing customers with rugged power solutions for hostile environments. In addition Tri-M also designs and manufactures other types of rugged embedded systems hardware including CPU boards, I/O and communication modules, and enclosures, each built specifically to withstand shock, vibration and wide temperature ranges. Tri-M products are prominent in many industries; including mobile and intelligent highway, industrial controls and robotics, military and aerospace equipment, medical devices, and advanced security products.
What sets Tri-M apart is the dedication to addressing each customer's specific needs. By way of utilising on board microprocessors and customer firmware,customers can achieve high level performance often seen on custom built products on a COTS product. This gives the customer the distinct advantage of having one product that could be used in multiple applications,  user defined parameters and readily available.
As head of research and development, president Ed Foster explains: "Customers trust us to build products for extreme conditions that will work year after year without service requirements. We are very passionate about living up to their trust."
Related Products
Contact Us
Why work with Micromax Technology? Our Brands
We represent reputable, reliable and high quality global brands. Our People
We have a team of specialised engineers with decades of experience in providing technological recommendations for problem resolution. Our Support
We have an Australian-based Warranty and Support Centre serviced by our field application engineers.
Providing innovative technologies and solutions to help our clients succeed