Micromax Technology partners with Cambridge Electronic Industries
Brands
Cambridge Electronic Industries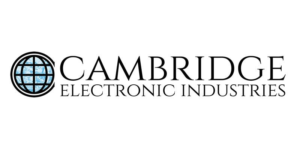 As specialists in connectors and everything related to them, Cambridge Electronic Industries designs and manufactures its own connectors and acts as distributor for the world's best-known connector manufacturers. They supply bespoke cable assemblies and integrated solutions designed and built for specific requirements and we operate with a network of distributors and representatives throughout the world.
Their design team have always pioneered new connector designs and standards, including latest developments like high specification connectors and cable assemblies for 3G, 6G and 12G for the broadcast and vision markets and we have filed several patents for them.
Key features and solutions
Cambridge Electronic Industries holds ISO 9001, 2015 certification providing assurances of product quality, service and security that the certification brings. They were also granted ISO 14001 environmental certification during 2018.
Today, their customers come from a wide range of industries which include broadcast, machine vision, telecommunications, transport, aerospace, defence, medical, test and measurement, instrumentation and the new field of autonomous, electric and hybrid vehicles.
Supporting industries
Cambridge Electronic Industries provides technological solutions to benefit industries such as:

Video Broadcasting

OEM/ODM Headset Design

Electronic Device Manufacturers

Film, Media and Television

Manufacturing
Related Products

Video BNC Connectors
Contact Us
Why work with Micromax Technology? Our Brands
We represent reputable, reliable and high quality global brands. Our People
We have a team of specialised engineers with decades of experience in providing technological recommendations for problem resolution. Our Support
We have an Australian-based Warranty and Support Centre serviced by our field application engineers.
Providing innovative technologies and solutions to help our clients succeed