Micromax Technology partners with Intech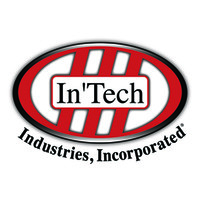 InTech Industries Incorporated is a leading global supplier of miniature plastic component parts for the medical, dental and consumer electronics industries. The company combines highly-skilled personnel with advanced manufacturing technology to deliver the highest level of products, services, quality assurance and customer satisfaction. InTech has a facility that houses four centers: Engineering, Tooling, Injection Molding and 3d Printing Rapid Prototyping / Additive Manufacturing. Each center works independently, as well as, collaboratively to meet the evolving product development needs of a highly-competitive manufacturing industry.
Key features and solutions
InTech Industries' 3D Printing division provides Rapid Prototyping and Additive Manufacturing (RP/AM) capabilities in five technologies; Stereolithography (SLA), Polyjet, Fused Deposition Modeling (FDM), Direct Metal Laser Sintering (DMLS) and Selective Laser Sintering (SLS). The diversity in technology allows InTech the ability to provide designed parts that range from soft material to rigid plastics to hard metals.
Supporting industries
Intech provides technological solutions to benefit industries such as:

Hearing Instrument Components & Accessories
Related Products

Security
Contact Us
Why work with Micromax Technology? Our Brands
We represent reputable, reliable and high quality global brands. Our People
We have a team of specialised engineers with decades of experience in providing technological recommendations for problem resolution. Our Support
We have an Australian-based Warranty and Support Centre serviced by our field application engineers.
Providing innovative technologies and solutions to help our clients succeed