Micromax Technology partners with TE Connectivity Sensors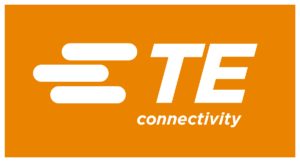 TE Connectivity provides solutions that power electric vehicles, aircraft, digital factories, and smart homes. Innovation that enables life-saving medical care, sustainable communities, efficient utility networks, and the global communications infrastructure. For more than 75 years, they have partnered with customers to produce highly engineered connectivity and sensing products that make a connected world possible. With a focus on reliability and durability, their commitment to progress, and the unmatched range of their product portfolio enables companies large and small to turn ideas into technology that can transform how the world works and lives tomorrow.
Key features and solutions
TE Connectivity offers a broad range of connectivity and sensor solutions, proven in the harshest environments, enabling advancements in transportation, industrial applications, medical technology, energy, data communications, and the home.
Supporting industries
TE Connectivity Sensors provides technological solutions to benefit industries such as:

Marine

Power Generation and Power Plants

OEM/ODM Headset Design

Automotive

Manufacturing

Electronic Device Manufacturers
Related Products

Sensors
Contact Us
Why work with Micromax Technology? Our Brands
We represent reputable, reliable and high quality global brands. Our People
We have a team of specialised engineers with decades of experience in providing technological recommendations for problem resolution. Our Support
We have an Australian-based Warranty and Support Centre serviced by our field application engineers.
Providing innovative technologies and solutions to help our clients succeed