Micromax Technology partners with Knowles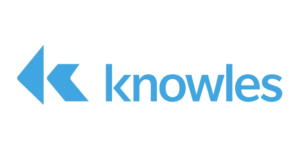 Knowles are a market leader and global supplier of advanced micro-acoustic, audio processing, and specialty component solutions, serving the mobile consumer electronics, communications, medical, military, aerospace, and industrial markets for nearly 70 years. They strive to continuously reinvent their industry and develop technology that improves the audio experience. Today, Knowles products are used by more than one billion people worldwide every day, enhancing how they interact with the world around them.
Key features and solutions
With a large R&D investment, coupled with their state-of-the-art manufacturing facilities around the world, enable Knowles to deliver advanced signal condition products including MEMS microphones, balanced armature speakers, voice processing and algorithms, and precision device solutions.
Supporting industries
Knowles provides technological solutions to benefit industries such as:

Hearing Instruments

Security

OEM/ODM Headset Design

Electronic Device Manufacturers

Film, Media and Television

Marine
Related Products
Contact Us
Why work with Micromax Technology? Our Brands
We represent reputable, reliable and high quality global brands. Our People
We have a team of specialised engineers with decades of experience in providing technological recommendations for problem resolution. Our Support
We have an Australian-based Warranty and Support Centre serviced by our field application engineers.
Providing innovative technologies and solutions to help our clients succeed